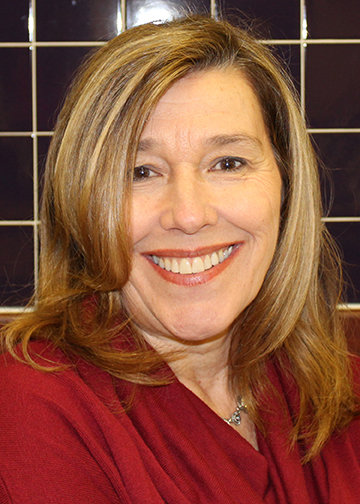 Shevchenko Foundation Announces 2020 Emerging Writers Short Prose Competition $1,500 Winner
Winnipeg – The Shevchenko Foundation is pleased to announce that "Grafting" by Oshawa writer Tanya Berezuk is the winner of the 2020 Emerging Writers Short Prose Competition.
The $1,500 prize is awarded annually to a Canadian writer for the best piece of unpublished prose of up to 1,500 words in the English language on a topic with a tangible connection to the Ukrainian Canadian experience.
"Berezuk's command of the telling details brings her characters vividly to life, in scenes so clearly rendered that you can taste them. This is a classic memoir – relatable, profound and told with heart." – Anna Marie Sewell
The jury members this year consisted of award-winning Canadian author Marsha Skrypuch, multi-disciplinary artist, writer and MacEwan University Writer-in-Residence Anna Marie Sewell, and producer and librettist/writer and member of the Shevchenko Foundation Board of Directors, Gordon Gordey.
"A fresh and powerful reflection on the nature of joining the new with the old, be it trees or culture. Berezuk crafts her images for their emotional punch and she does that with such precision that it makes this reader weep. I would love to see a novel by this writer." – Marsha Skrypuch.
Honorable Mentions were given to "Academic Honesty of Bones" by Nadia Gereliouk (Toronto) and "Flying Home: An Elegy on Emigrant Pilgrimage" by Iryna Lozynska (Richmond Hill).
Ms Berezuk sites her immersion in two cultures – Ukrainian and Canadian, and living through the dynamic cultural changes in Canadian society in the 70s as key forces in her craft.
The Shevchenko Foundation is committed to encouraging and promoting new authors who write on themes with connections to the Ukrainian Canadian experience. The Shevchenko Foundation's Emerging Writers Short Prose Competition sets the groundwork for new writers to explore the short prose form and to one day aspire to submit an entry to the Kobzar Book Award https://www.kobzarbookaward.com/emerging-author-award/
2020 Emerging Writers Competition Jury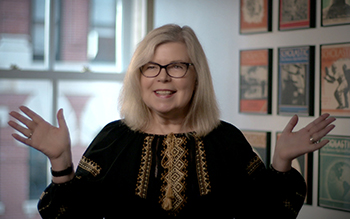 Marsha Forchuk Skrypuch
Marsha Forchuk Skrypuch is the author of 20+ books. Her specialty is writing about refugees and the effect of war on children, and she is best known for her novels like Making Bombs for Hitler that focus on the plight of Ukrainian young people during WWII. Her books have been published in many countries and languages and she has won countless awards, but the one she is most honoured by is the Order of Princess Olha, bestowed upon her in person in 2008 by Ukrainian President Victor Yuschchenko for her picture book, Enough, which is set during the Holodomor.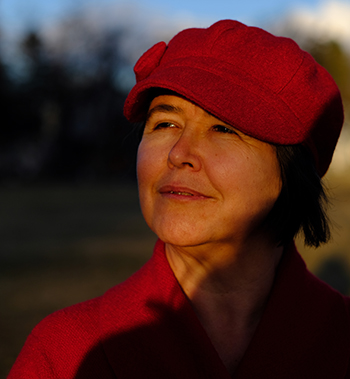 Anna Marie Sewell
Anna Marie Sewell, MacEwan University's 2019/20 Writer-in-Residence, is a multi-disciplinary artist, primarily a writer, and specializing in poetry. She was Edmonton's 4th Poet Laureate, creating the PoemCatcher and PoetryMap of Canada as key projects. Anna Marie's overall arts practice centres collaborations. At MacEwan, these have so far included By Heart, co-sponsored by the Kule Chair in Ukrainian Studies, and Metropolitan Orchestra's Tell Me A Story. Anna Marie wrote the poetic narrations for Shumka's Ancestors&Elders; was literary Lead Artist for Reconciling Edmonton; and is working with Jewish Seniors Community Centre on From Survival to Thrival intercultural learning series, running through the winter.
Anna Marie's work can be read at prairiepomes.com, in her two poetry collections – Fifth World Drum and For the Changing Moon: Poems & Songs – and in various magazines and anthologies. In October, 2020, Stonehouse Press will unleash her first novel, Humane, a tale of murder, shapeshifting, loyalty and family.
Anna Marie is a member of Stroll of Poets, Writers Guild of Alberta, and The Writers Union of Canada; for TWUC, she serves as Indigenous Member Advocate on National Council, and chairs the Equity Task Force.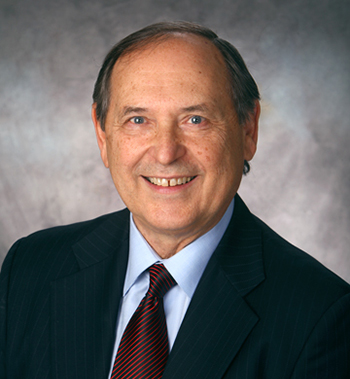 Gordon Gordey
Gordon Gordey (MFA, MA, BEd) is a board member of the Shevchenko Foundation. His autobiographical work "Gordon Gordey – Director and Dancemaker" is published in English and Ukrainian in "Collected Papers on Ukrainian Life in Western Canada", Ostroh Academy National University Press. Over four decades he taught at the University of Alberta, Dalhousie University, and MacEwan University. His commitment to developing writers involved 15 years of heading up the Alberta Culture Playwriting Competition.